The first step to buying a house should be to figure out what you can afford.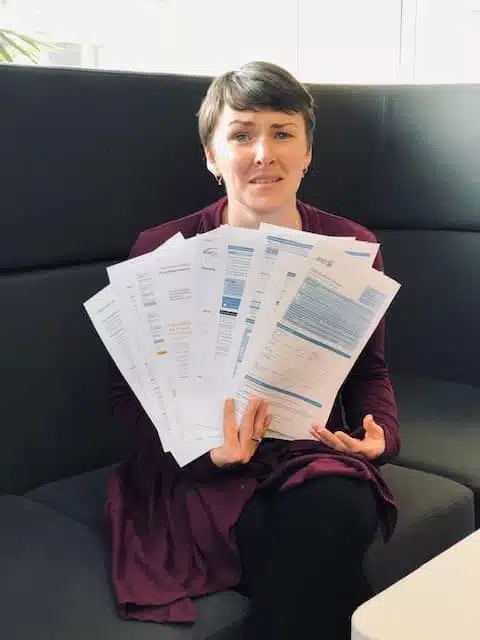 Before I start, I have to warn you that this is not going to be the shortest or most exciting blog post you will read. I've tried to spice it up as much as I can, but making on point jokes about finances is veeeery tricky. Turns out though, finances are crucial to this whole buying a house business. So find a calculator, make a cup of tea, and settle in…
The first step to buying a house should be to figure out what you can afford. As it turns out, this is not the way that Justin and I approached the hunt – we went straight to the open home phase (it seemed more fun), and I am dying to write about that process. But dear friends, you should do as I say and not as I do. So, before you do anything much, you should figure out what you can afford.
Your usual sources of money are:
KiwiSaver
HomeStart Grant
Savings
Gifting from family
Bank loan
KiwiSaver
To be eligible to withdraw your Kiwisaver funds for your first home, you must:
Have been a member of KiwiSaver for 3 years
Be making your first withdrawal from KiwiSaver for the purposes of buying a home
Be first-time property or land-owner
Be buying land or property in New Zealand
Intend to live in the home you're buying, or if you're buying land you need to be building a home to live in on the land.
You will normally be able to withdraw all your funds, except $1,000 which needs to stay in your account. Make sure you contact your KiwiSaver provider and check with your provider that you are eligible to withdraw. It's also a good idea to move your investments to a low risk fund. This reduces the chances of your investment dropping while you are searching for a house.
HomeStart Grant
There are a number of criteria for getting the HomeStart Grant, which are very clearly and helpfully laid out here.
You can get up to $5,000 each if you are buying an existing property, and up to $10,000 each if you are buying or building a new home. You also need to have a deposit of at least 10%, and evidence of those funds (which the bank is going to require anyway).
If you are doing a new build, Housing New Zealand will need to see the build contract and plans for the new build before they will confirm that you are eligible for the HomeStart Grant. Before you sign any contract for the build make sure you get in touch with a solicitor, and also run the contract past the bank.
Savings
If you've been disciplined enough to stop yourself from buying avocado on toast and lattes, or outrageous avolattes, you may have built up some savings. This will go towards the amount of money the bank will count as your deposit towards the purchase. It is also the most straightforward way of paying the deposit under the Sale and Purchase Agreement when your agreement becomes unconditional.
Gifting from Family
It is very common for family members to gift money to help first home buyers get into the market. If you are receiving a gift to help with your deposit, you will need proof of the gift for both your HomeStart Grant application, and for the bank. The money needs to be a gift rather than a loan, and you will need to complete a gifting certificate. Gifting can have implications for the person gifting the money. Make sure you contact a lawyer to make sure that everything is sorted properly.
Bank Loan
Once you've figured out how much money you have, you can then ask the bank how much they will lend you based on your deposit and your income. Then you can ask the bank to give you pre-approval. Keep in mind that you also need to figure out how much you are comfortable paying in repayments each week/fortnight/month.
Getting pre-approval from the bank means you can look around properties knowing that if you find one you love, you can put in an offer with a relatively short finance condition. That will make your offer more attractive. However, make sure you speak to a solicitor before putting in an offer to make sure that you're not signing up to something that you can't afford.
In order to get pre-approval, you will need to give lots of documents to the bank: ID, bank statements, payslips, evidence of any gifting, hair follicle tests…joking about the hair follicle tests, but all the paperwork does seem like a lot. Just be prepared and be patient. The bank legally has to ask you for many of these documents.
It also pays to shop around a little bit – speak to a couple of different banks about what they can offer you. If you have a unique situation with finances e.g. you have overseas income, or are self-employed with irregular income, it might be worth going to see a mortgage broker who can help you to get a good deal.
Justin and I worked with Duane Cameron at ANZ, who was great. He walked us through everything we needed to know.
Duane's top tips:
Talk to the bank and get pre-approval asap
Talk to a lawyer early
If using KiwiSaver, get confirmation from your provider that you can withdraw and what amount is available
If using HomeStart Grant, get pre-approved asap
Deposit vs Deposit
During the home buying process, people will talk about deposits. There are two different types of deposit. The deposit we normally think about is the amount of money that the bank is requiring you to contribute towards the purchase of a house before they will lend you money. Generally this needs to be over 20% of the purchase price. The bank may be able to lend if you have 10-20% deposit, but the terms may be less favourable.
The other type of deposit is the money that you need to pay to the real estate agency when the agreement for sale and purchase becomes unconditional (more about what exactly that means in the next episode). This is cash that you need to have available to pay when the agreement goes unconditional. This will often be 10% of the purchase price, but it doesn't need to be.
Don't worry, you don't need funds to cover both deposits – both deposits are made up of the same funds.
Phew! Now we've got that admin out of the way (no offence Duane), it's time to start the fun part…the house hunt!